Technical Department of "Airline Burundaiavia" JSC is certified by the Civil Aviation Commitee of the Ministry of Transport and Communications of the Republic of Kazakhstan as an organization of maintenance and repair of Mi-8MTV-1 helicopter. Burundaiavia has the Certificate № № 015-ААК/20 issued 25.02.2020.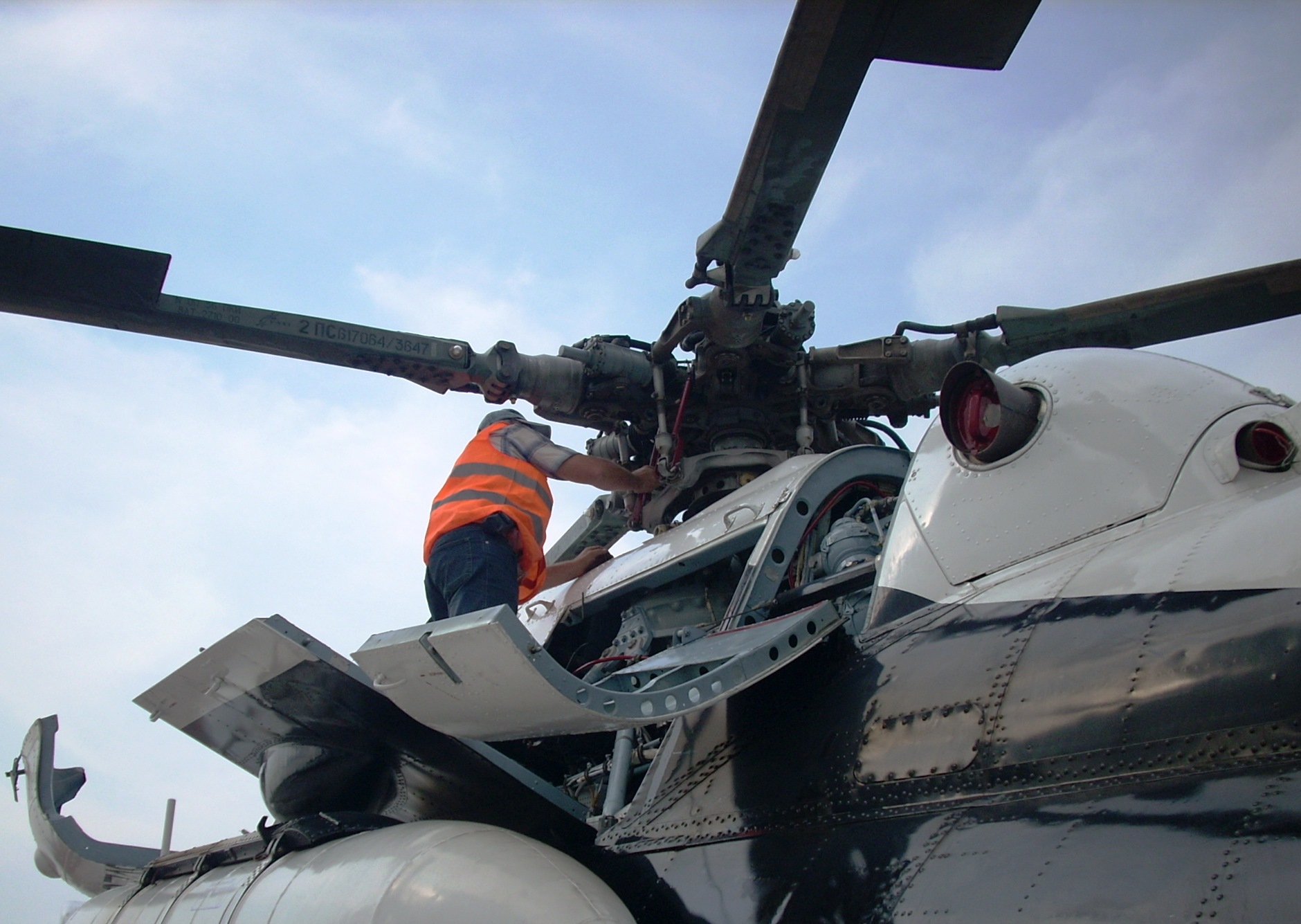 The highly professional engineering and technical personnel of the airline maintains the continuous airworthiness, operational reliability, serviceable technical condition of the helicopters and keeps technical records.
Aircraft Repair Plant № 405 carries out a technical maintenance, repair and overhaul of the airline helicopters, including duly replacement of units, according to the contract with Burundaiavia.
The plant also organizes technical maintenance and repair of helicopters by its own engineering and technical personnel in places of airline helicopter operations.
This cooperation allows Burundaiavia to have the necessary quantity of helicopters of various configurations and to provide uninterrupted helicopter works. Competent operation of helicopters in combination with regular control of technical maintenance guarantees flight safety and top-quality of air transportation and other services.